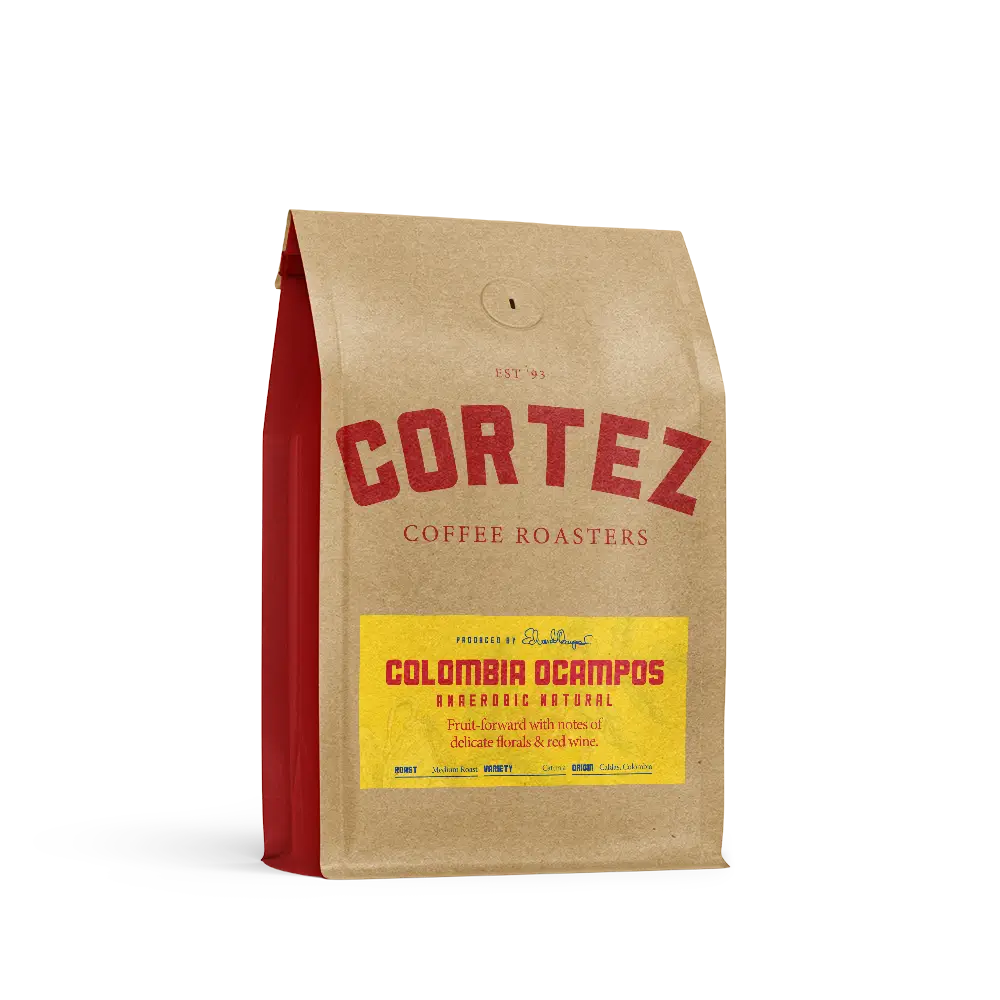 Colombia Ocampos
Colombia Ocampos is an anaerobic natural coffee with the most unique flavor we've had in a long time. It's unique processing method lets coffee cherries ferment in it's own juices, creating an oxygen free environment that lets the coffee develop a complex and distinctive fruit-forward flavor profile. Pair it's processing method with a unique mechanical drying process, this coffee is bursting with fruit forward flavors.

Flavor Profile 
A delightful combination of lush, boozy red wine and candy sweetness, complemented by subtle floral notes.
Medium roast
Wine-like acidity
Sweet balanced body
Great for pour over and experimental espresso
Origin Info
The anaerobic natural process is a method where freshly harvested coffee cherries are sealed in airtight containers to ferment in their own juices, creating a controlled, oxygen-free environment. This method enhances the fruit flavors and adds unique fermented notes to the coffee, often resulting in complex and distinctive taste profiles. Read more about the process here.
Origin: Manizales, Colombia
Elevation: 1761m
Variety:

 

Caturra
Process: Anaerobic Natural
Farm Story: A family-owned farm located in Manizales, Colombia. Edwardo and his Mother lead a five-farm operation that's been passed down through generations. Their approach to growing, processing, and community development is truly exceptional, and their knowledge has helped countless local farmers develop sustainably over the years. When our green expert, Liz, first visited Cafe Ocampos, she knew she had stumbled upon something truly special. The farm's dedication to their craft and attention to detail are evident in the quality of their beans. It's truly some of the best Colombian coffee we've tried in our 30 years of in the industry.
🚚 Free Shipping on US Orders $30+