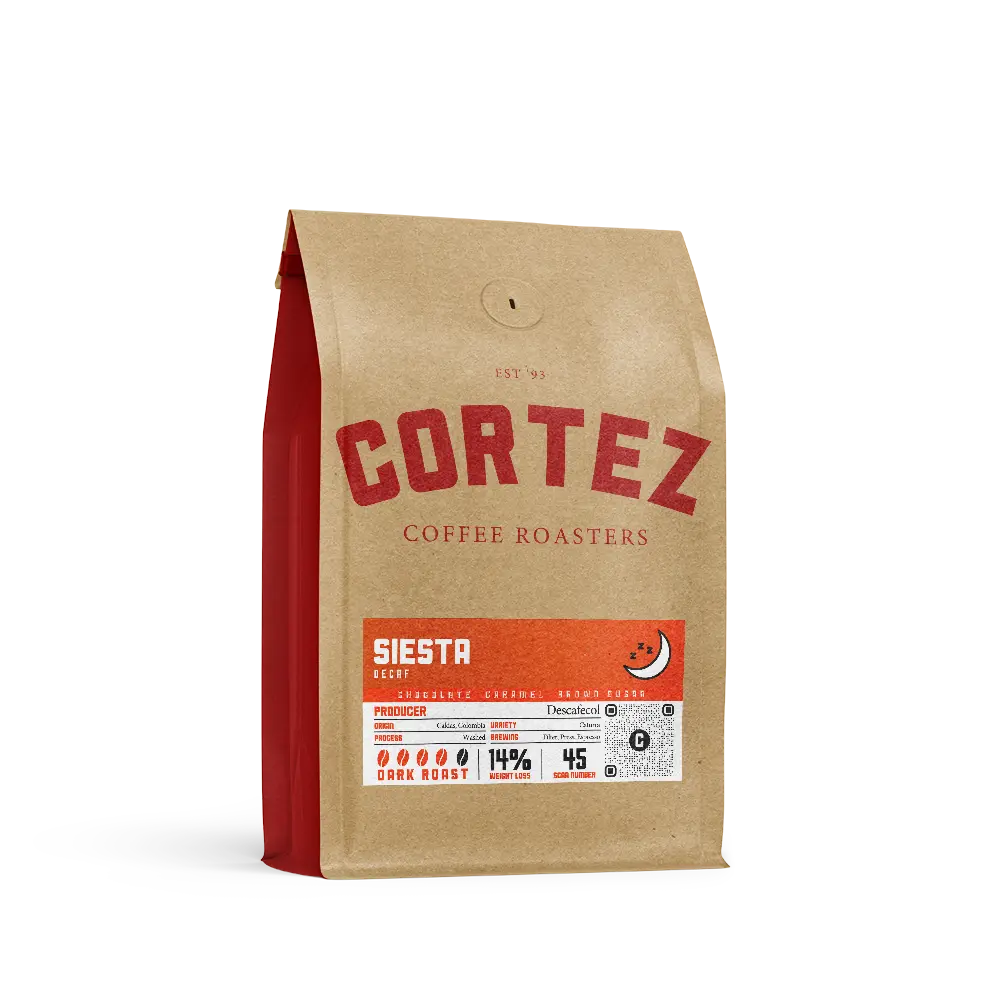 Siesta Decaf
This sugarcane-processed decaf is surprisingly scrumptious, making it the ideal coffee come daylight or dark. We're passionately devoted to decaf and think it deserves as much love as regular coffee. We roast this a bit darker to give it a robust body with delectable hints of chocolate, caramel, and brown sugar. It's an excellent pick for a post-dinner coffee, or just before you siesta.
Flavor Profile
 Cocoa, caramel, cane sugar, toasted almond.
Dark roast
Very low acidity
Bold body
Great for all brewing methods
Origin Info
Decaffeinated in Colombia using the organic compound ethyl acetate, derived from sugarcane, for 97% caffeine removal from coffee beans. The process often results in a sugary flavor.
Origin: Valle del Cauca, Colombia
Elevation: 1750m
Process: Sugarcane Decaffeination
Farm Story: Situated between the Tatama National Park and "Serrania de los Paraguas," Valle del Cauca lives in a Biological Conservation Corridor. Conservation International recently identified it as one of Colombia's two most important conservation areas. Its farmers are passionate about maintaining natural resources, controlling water, and following eco-friendly practices.
🚚 Free Shipping on US Orders $30+